Journey with Us
A brief look at our cutting edge facilities and outstanding achievements
State-Of-The-Art School Facilities
This massive sophisticated school complex has a total of 60 classrooms and a complete block for laboratories, language labs, ICT and robotic rooms, art and design, technology rooms, music rooms, and hostel facilities on campus.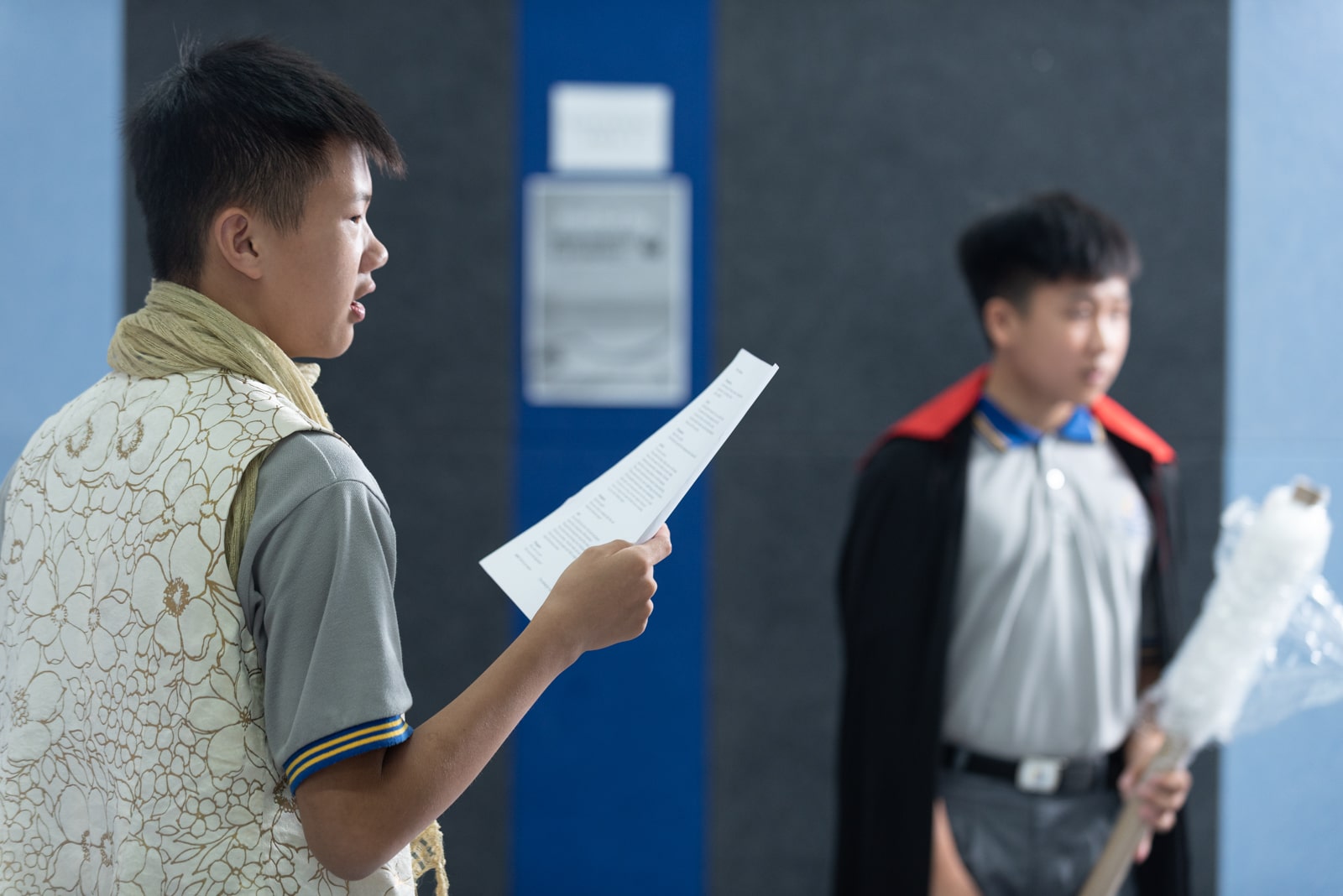 Academic Excellence With STREAM Education
STREAM Education is where we use Science, Technology, Reading (& wRiting), Engineering, Arts, and Mathematics to empower our students to be curious learners in order to become resilient problem solvers to real-world problems.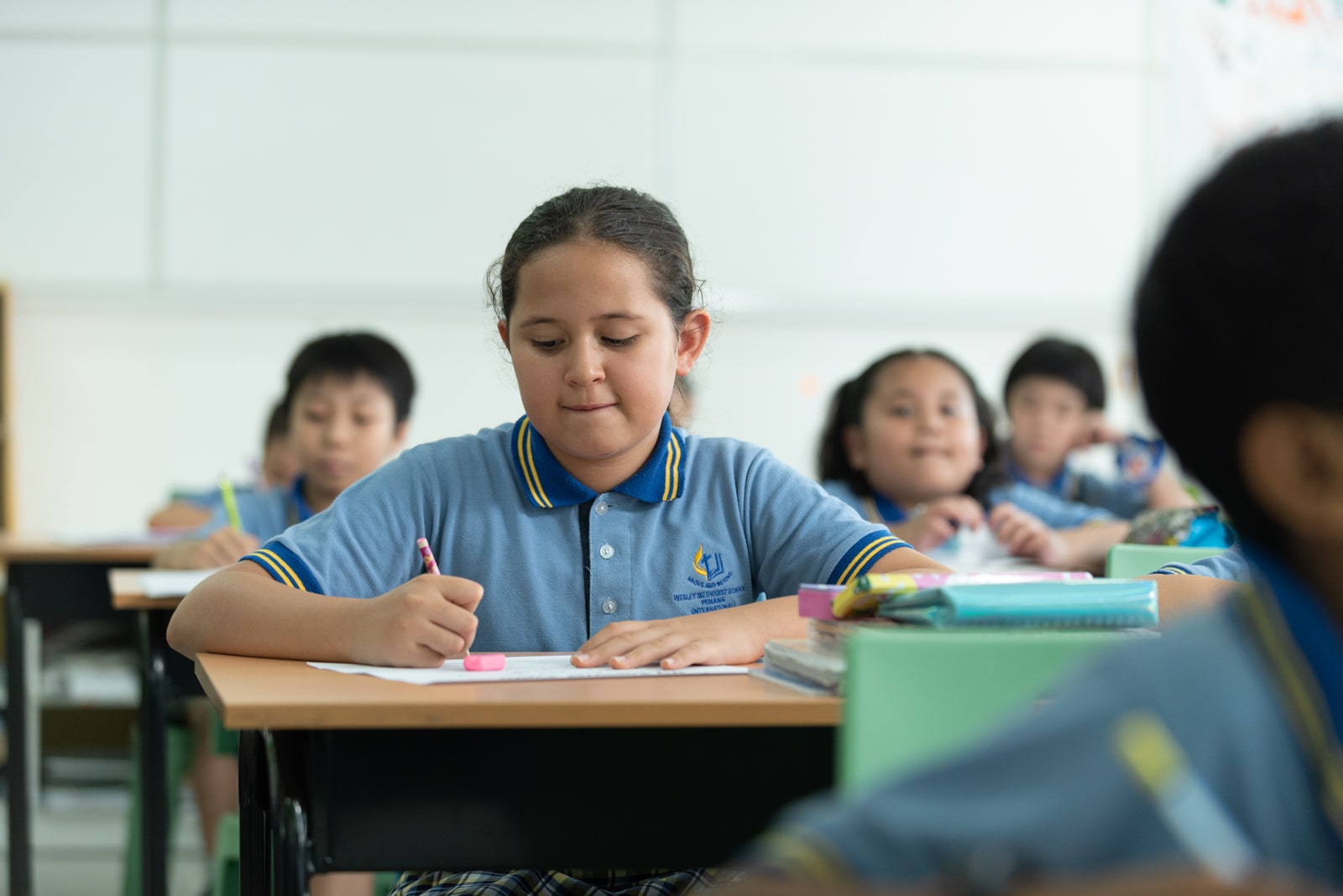 First-Rate Cambridge Checkpoint Results
Our students have proudly achieved outstanding results for their Cambridge Primary Checkpoint exams. With triple perfect scores, they have shown their excellent understanding and knowledge of these three main subjects - English, Mathematics, and Science.
Community Speak
Hear from the parents, students, and faculty about their experience, passions, and motivations at our school.
Equipped and Empowered
"Our child is equipped and empowered with the knowledge and skills required to be kind, considerate and respectful to others." - Joel Solomon
Emotional Support
"Through the bonding between the teachers and Natalie and the emotional support from school, she has built confidence." - Janice Chin
A Wholesome Learning Experience
"From a parent's perspective, WMSPI fulfils all the necessary criteria needed for a wholesome and holistic learning." - Lakshmi Kiron
An Interactive Teaching Method
"The teachers are passionate in teaching and very patient. Their approach during lesson is very well handled and full of patience in answering all the questions from students." - Shalynn Goh
Imparting Positive Learning Experience
"Teachers are also putting great emphasis on character building. My kids are now more confident, independent, enthusiastic, positive minded, and that could be clearly seen at home." - Mrs Loke
Shaping A Child's Foundation
"WMSPI not only meets our daughter's needs academically but also provides her with opportunities for social growth through its activities. It's a holistic approach by WMSPI." - Jessie
See you in School!
We are excited to welcome you to Wesley, kindly drop your details for us to be in touch. See you in school!
Terms & Schedules
We are committed to providing education with mission, excellence and compassion.
General Information

School Term 1: September – December
School Term 2: January – March
School Term 3: April – July

School Hours

Early Years (Below 6 years old*)
*Contact school for further information
Half Day
Monday – Friday: 8.00 a.m. – 12.30 p.m.
Full Day
Monday – Thursday: 8:00 a.m. – 3.00 p.m.
Friday: 8:00 a.m. – 2.00 p.m.

Extended Hours
Monday – Friday: 8.00 a.m. – 5 p.m.

Primary (Year 1 – 6)
Monday – Thursday: 7.30 a.m. – 3.00 p.m.
Friday: 7.30 a.m. – 2.00 p.m.

Lower Secondary (Year 7 – 9)
Monday – Friday: 7.30 a.m. – 2.30 p.m.

Upper Secondary (Year 10 & 11)
Monday – Friday: 7.30 a.m. – 2.30 p.m.

Office Hours

Monday – Friday: 8.00 a.m. – 5.00 p.m.
Saturday: 8.00 a.m. – 12.00 p.m.
Happenings
Stay up-to-date with our current and upcoming school activities.
Discover More

Achieving Together
Delivering high quality education in preparation for the future
Our Young Achievers winning in competitions

We are a trilingual school

We focus on A.C.E.

We teach CFE curriculum by Character First Education

We are an official exam centre of Trinity College London and the appointed test centre for HSK
Quick Links
Explore school links, academia, subjects, curricular activities and more
See You In School!
We are excited to welcome you to our school! Kindly drop us your details and we will get in touch with you. You are welcome to make an appointment to visit our school and we will be delighted to show you our campus and share with you the details of our programmes.
See you in school!