Why Choose Us
Our Primary school offers Cambridge international curriculum, enhanced with additional subjects to provide a broad and balanced education for primary learners.
We offer HSK (Hanyu Shuiping Kaoshi) Chinese. HSK is the standardized Chinese Proficiency Test used to assess non-native Chinese speakers' ability in the application of everyday Chinese. It covers five skills components, namely Writing, Reading, Listening, Speaking and Translating.
WMSPI Primary also offers Singapore Mathematics, a highly effective teaching approach especially for Primary students. It introduces techniques, sequencing, and rigor of Singapore Mathematics, hence training students to be successful problem solvers.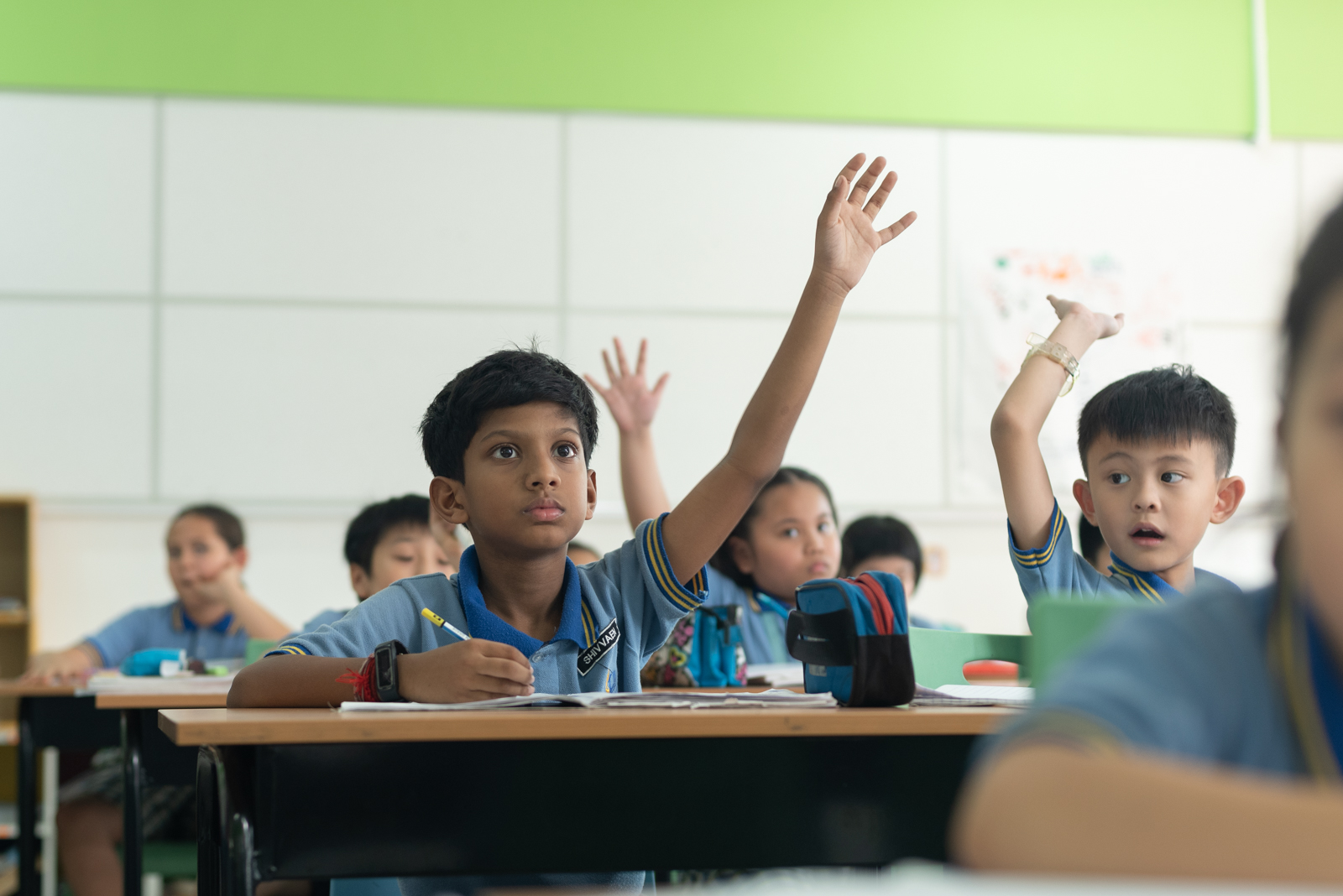 Curriculum
Subjects
English
Mathematics (Singapore)
Science
Bahasa Melayu (KSSR, National syllabus)
Mandarin
Moral Education
ICT & STEM (Coding)
History
Geography
Art & Craft
Music
Physical Education
Co-curricular Activities
Entrance Assessment
Before being enrolled into our school, applicants for the Primary Curriculum are required to sit for an entrance assessment. Subjects that will be tested on are English, Mathematics, and Science, and will take 2 hours to complete.
Clubs
In order to cultivate an all-rounded individual, we offer a variety of clubs and societies for our students to choose from, be it clubs, sports & games, or uniform bodies.
Art & Craft Club
Board Games Club
Choir Club
Computer Club
Speech & Drama Club
German Language Club
Musical Ensemble Club
Polemics Club
Photography Club
Young Entrepreneur Club
Cooking Club
Badminton Club
Basketball Club
Chess Club
Dance Club
Fencing Club
Floorball Club
Football Club
Frisbee Club
Table Tennis Club
Taekwondo Club
Karate Club
Netball Club
Swimming
Boys' Brigade
Girls' Brigade
John Ambulance
Marked by excellence
Achieving your potential with holistic education
Balanced Education, International Standards

Nurturing Creative and Critical Thinking

Motivating Students to Progress

Promote Character Formation and Responsible Citizenship
Interested to Enrol?
We are looking forward to welcoming you to Wesley Methodist School Penang (International)! Kindly drop your details for us to get in touch with you. Feel free to make an appointment to visit our school and talk to us. We are happy to give you a tour of our school facilities.
See you in school!